Dunne Lane

(It is said to have been called "Dung Lane")

Dunne lane was formally part of the Old Glossop road network.

Its name was changed by the council for obvious reasons from Dung Lane.

This original name was because cattle used this as a toilet area as they were driven from the fields ( now built upon) on to a holding field behind the original butchers on Church street South. Their route then continued through houses on the car park which has been mentioned earlier as a right of way.

Unfortunately the stone floor along the lane has been covered by tarmac.

The top also has had a barrier erected to stop traffic using it.

A local farmer called Niel Sharples used to drive up down it on a tractor on his way to and from the Wheatsheaf pub where he has a plaque at his regular spot on the bar.

...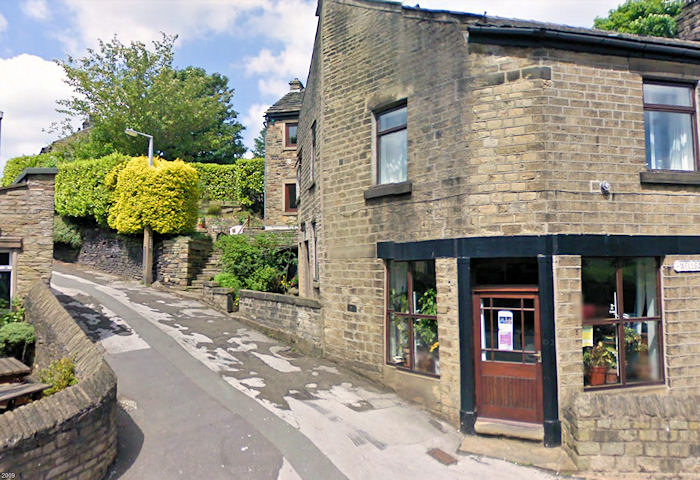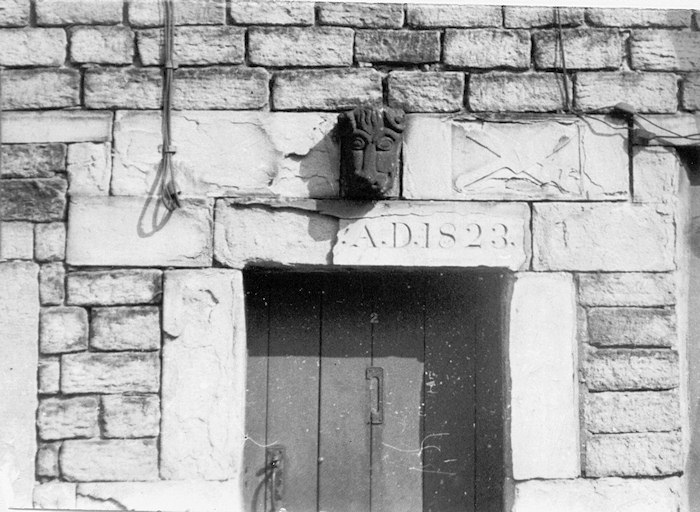 The Rams head above No2 Dunne Lane is definitely pre Christian and was found in the Parish Church grounds when new foundations were being built,
The rams Head is thought to be part of the "Old Religion" and a sign of fertility. When it was placed over No2's door it is rumored that this was a house of pleasure.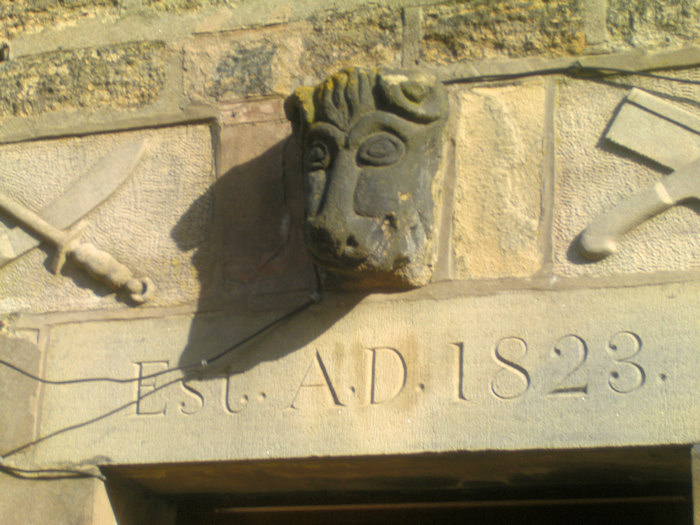 The butchers signs were first repaired by Councillor George Whamby when he was a young apprentice in the late 1960's. He cannot remember rendering the sides of the door which were also eroded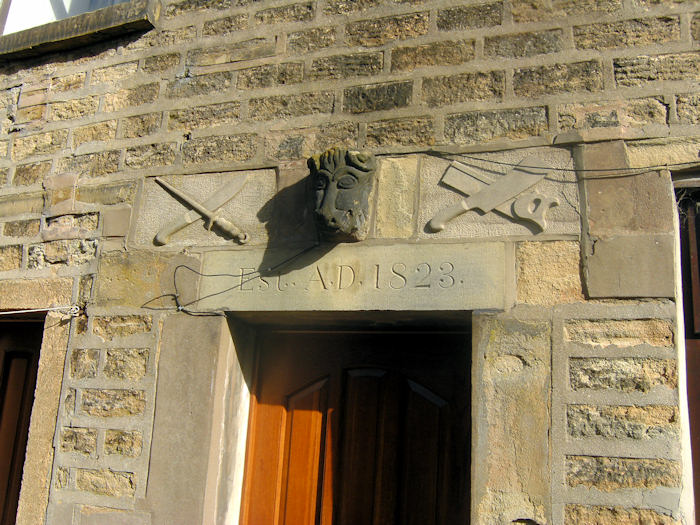 Since the stone carvings of the butchers tools and and date were suffering erosion again the present owners have thankfully restored them.
...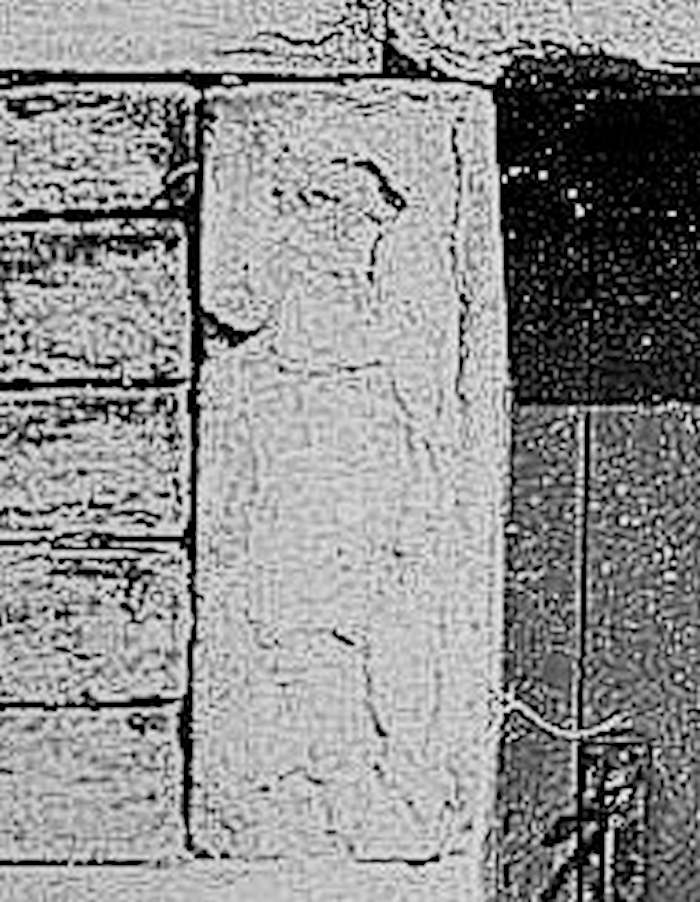 When Looking at the old photo of the rams head I noticed a faint outline of a figure. I enlarged and edge enhanced the photo and a figure has appeared,
A firm Called Potts and Goddard who did lots of work in the Old Glossop area had been hired to build a fireplace in the house from the stone of an internal wall and at the same time was asked to render the Doorway and Butchers tools.
I have asked Cllr George Wharmby (apprentice to Potts and Goddards 50 years ago) if he has any further information on this figure unfortunately he has no further information at the present time.
If there is anybody who can supply me with details or ideas about this figure I would be very grateful
..