...

Return to Old Glossop Historic Heritage Trail
The first house on the left was built in 1689 and was occupied by the manor bailiff John Wagstaff. In the mid 19th century it was used as a catholic girls school before the All Saints School was built
The white-coated man in the picture is Abishai Christopher Woodhouse, a butcher from 1900-1942. There was a slaughterhouse and a cattle holding paddock at the back of his shop.
A true story about his shop was that in about 1905 a cow called Mary used to wander around the village and had more or less become a village pet. At the end of its milking life it was taken to the butchers paddock ready for slaughter, however the villages gathered in force and freed it from the paddock
I believe it spent the rest of its days still wandering round the village visiting its friends who saved it.
The building you can just see at the top of the photo was Tommy Marsden's grocery shop when it was compulsory purchased and demolished by the council in the 1950's.
Fortunately common sense finally won over the councillors and the rest of the houses on Church Street were saved to give us a glimpse of how Old Glossop used to look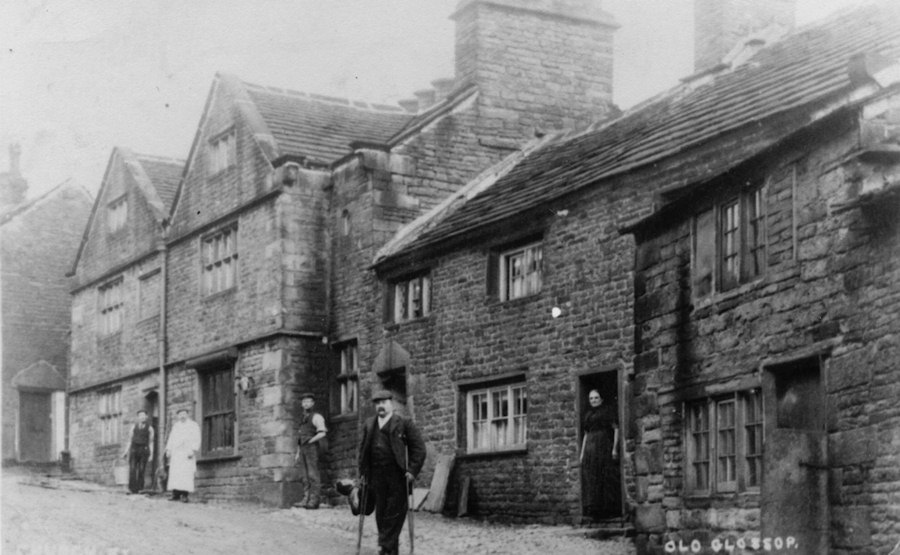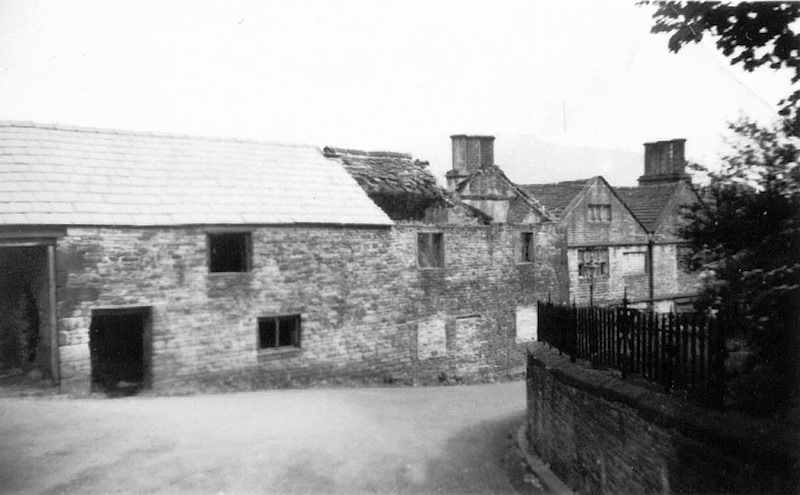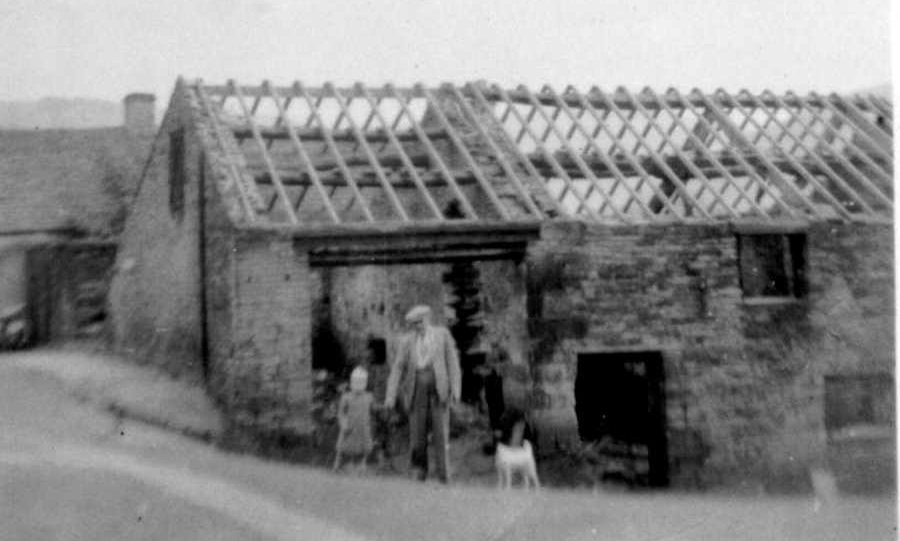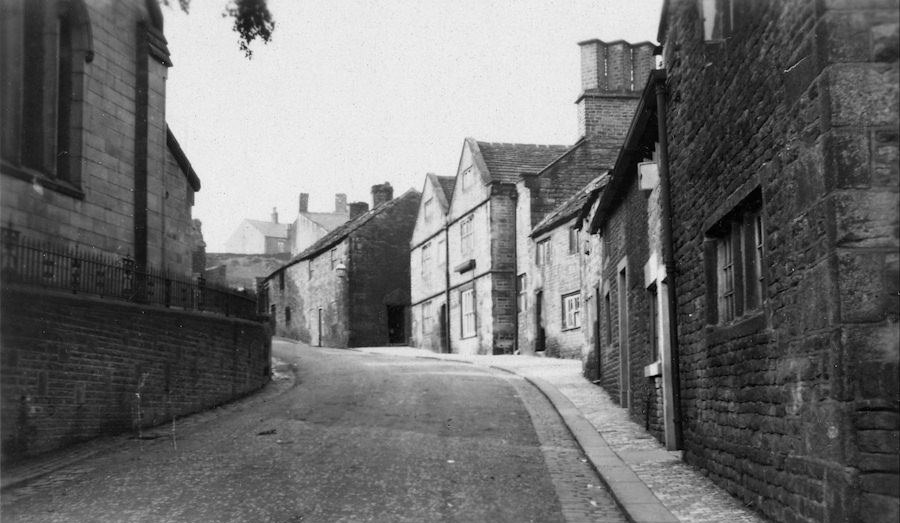 Return to Old Glossop Historic Heritage Trail