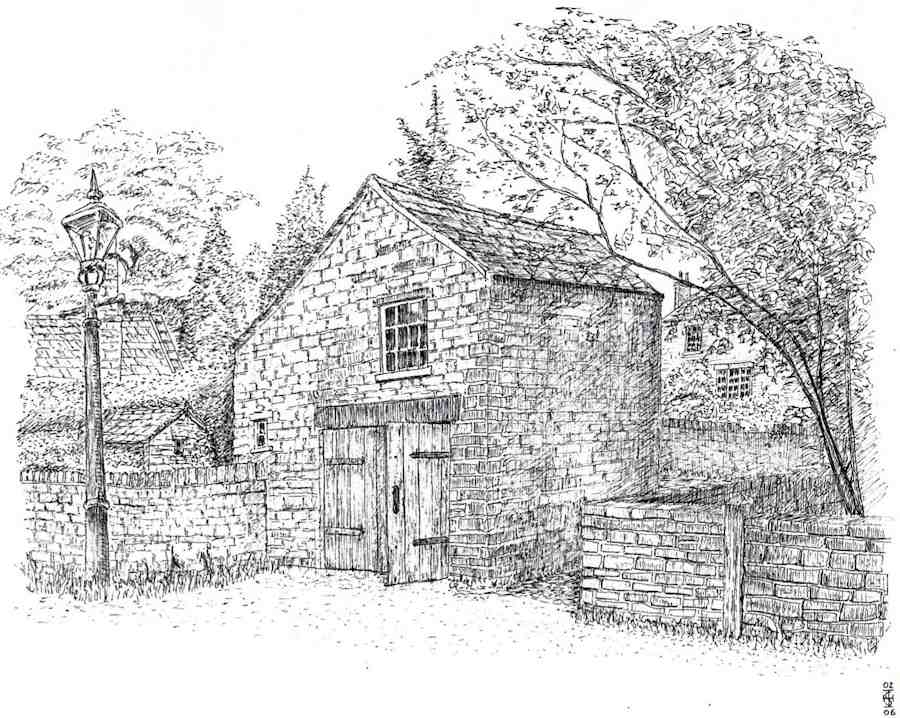 This is a drawing by Ian Hamilton see more of his excellent drawings which also includes beautiful wooden sculptures and other work on his website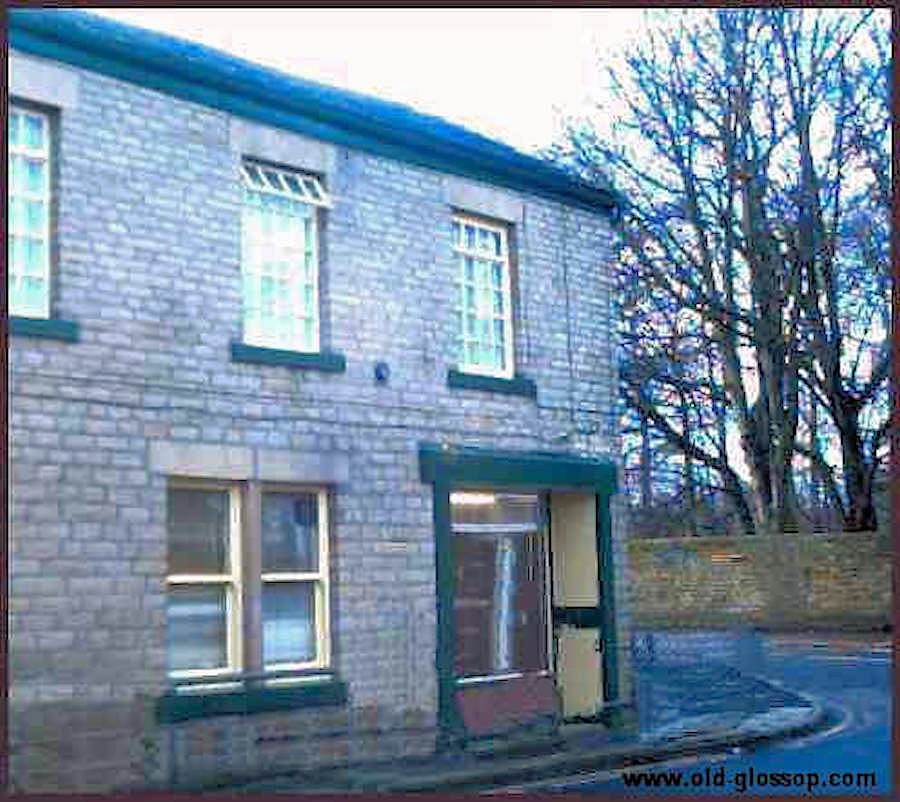 Pinfold cottage was one of four more cottages which where situated between the Manor House and the pinfold. They were demolished sometime in the early 1900's, Pinfold cottage converted into a barn and finally into a garage. You can still see the lintels for a window that overlooked the pinfold so the occupier could keep an eye on the stray animals corralled there until the farmers collected them and paid a fine. Unfortunately despite the HPBC planners giving permission for overspill estates to be built in Old Glossop they have refused to allow this building to be converted back into a dwelling.
The bakery which produces the best meat and potato pies in the country has a long and varied past. It has been the town hall, court house , mortuary, general store and finally a bakery. It nicknames from the past are T'lockup and Ded'ouse. There was a tunnel from holding cells ( still there) from the Queens cellar to take the prisoners to the court house. This is now blocked up.
Longson's corner shop was a hardware shop and used to sell paraffin for the lamps that used to light the houses before electricity reached the settlement.
One of the flood pictures shows the old concrete bus shelter which was demolished in the 1990's with planning permission from the High Peak borough council to build an in keeping stone one. Unfortunately Derbyshire County Council got wind of the plans and insisted on a modern out of keeping shelter should be erected so the villagers have not got a shelter now.
Return to Old Glossop Historic Heritage Trail